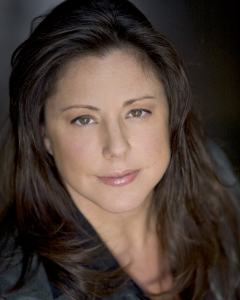 Martha Norman Sullivan : Vocalist
Martha has been singing her entire life. She began as a young child singing into her hair brush, while listening to her brother Al on guitar through the bedroom walls learning the riffs of Jimmy Hendrix and Stevie Ray Vaughn. This planted a seed in Martha for a love of rockin' blues. She sang in school and church, winning state and honor choir awards as well as Who's Who in Music awards.  She auditioned for Busch Gardens earning a spot in the Festhaus show. She then went on to Nashville auditioning for Opryland USA. After a nationwide audition tour of over 35,000, Opryland offered Martha the role of feature vocalist. While in Nashville, Martha became busy as a studio and jingle vocalist as well as landing a spot of backup vocalist for Eddie Arnold. Martha completed many contracts aboard Cruise Ships as a vocalist, dancer, and magician's assistant.  She then went to New York continuing as a studio and jingle vocalist and landing a position as featured vocalist at a sing along club. Martha left New York for Los Angeles to create a cabaret show performing with talented friends from Nashville. On a visit back home to VA, Martha met her future husband, Joe Sullivan. Back in Virginia, Martha and Al joined the Blues Cats band and began playing clubs, festivals, and benefits all over the Virginia area. The band changed their name to Martha and Triple Threat and is considered a very special local favorite. Martha is married with two awesome kids, and lives in Richmond VA. She is still active with MTT, as well as studio and jingle singing. Martha is also very active writing inspirational music with her sister, Cathy. "This music really means something. I love writing lyrics that can help people who are struggling to find hope. This will be my next chapter". Her passion first is her family, but second is singing, performing with MTT, and writing music. "I can't get enough of writing. I feel like it is pouring out of me, I love it. I thought by now music would leave me to raise my family but it is stronger than ever. It is in my soul, I will never give it up. I will be on stage singing when I'm 90. I just don't care."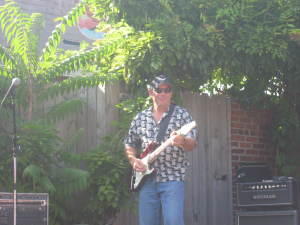 Al Norman : Guitarist
Al has been playing guitar since around the age of 10 . His early influences were Jimi Hendrix, Eric Clapton, Jeff Beck and Robin Trower. Later influences were Stevie Ray Vaughn, Robben Ford and Scott Henderson.He likes a variety of music styles such as Classic Rock,Rock/Fusion, Country and Jazz but is most comfortable with more modern Blues/Rock Styles. He plays mostly Strat style guitars by Suhr, Fender and G&L and is currently playing a G&L Legacy thru a Dr Z Maz 38 amp or  Mesa Boogie Studio 22. Al wrote or co-wrote many of the bands original songs with his sister Martha. They have been performing together for over 20 years.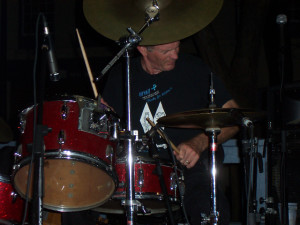 Mike August : Drummer
Drummer Mike August has been playing music since receiving a toy drum when he was about 5 years old. That led to a proper drum kit at age 8, a drum kit that he still plays to this day. After playing professionally all through high school, Mike studied percussion at East Carolina University, receiving a bachelor's degree in 1982. He went on to study music theory at Northwestern University, earning a master's degree in 1987, and performed in the Chicago area before moving back to Virginia in 1988. Since then, he has played drums as well as bass guitar in several performing groups in the Hampton Roads area, including The Blues Cats, The Usual Suspects, Bay Trading Company, and backing up his wife Carolyn August, a singer/songwriter and guitarist. Mike has also performed shows with various national artists including The Kingston Trio, Tom Paxton, Tony Rice, and long time friend and bassist extraordinaire, Victor Wooten.